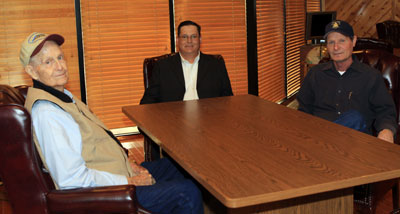 In 1962, Dee Tate founded Tee Pee Contractors with strong values and a commitment to providing our Customers with Service Excellence. For the past 49 years Tee Pee Contractors has been in the Water, Sewer, Pipeline, Communications, street paving, curbs, sidewalks, chip sealing and Power Line Construction industry in CASA GRANDE, AZ.
Our company currently has approximately 75 to 120 employees and annual sales of $10,000,000 to $25,000.000. Current Office Locations in Casa Grande, Yuma and Chandler with major contracts in Tucson, Sierra Vista, Nogales and Phoenix areas.             

We strive to deliver best value, on-time solutions to meet our Customers' needs and project specifications.

Increasing productivity and celebrating the Customer, being Accident free and developing our employees are what my company is all about. It's not just our culture, it's our reason for being and we live it everyday. We are a family oriented business dedicated to providing business services to our customers with a greener and softer impact on the environment.         

Tee Pee Contractors is helping to build the future by providing utility construction services to public utilities, local municipalities, and private corporations in Southern Arizona.